Don Fried's acclaimed and haunting tale of Elizabeth Bathory transferred to London in April, 2013, to a sold-out run
Starring Croatian National Theatre actress Mia Zara in the title role, 'Blood Privilege' is Don Fried's unique and imaginative version behind the myth of Elizabeth Bathory, accused of the murder of over 500 young women.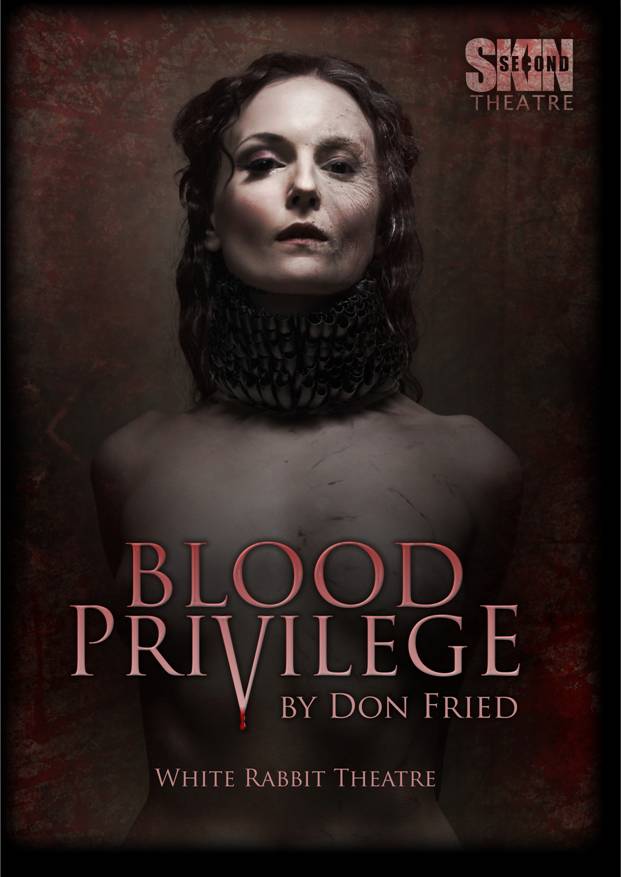 The production starred:
Mia Zara, Eloise Black, Janet Horn, Ross Mullan, Dan Shelton, Ash Merat and George Collie. 
The show went on to garner critical acclaim and break The White Rabbit Theatre's box-office record.
Plans are underway for a European staging of the show.