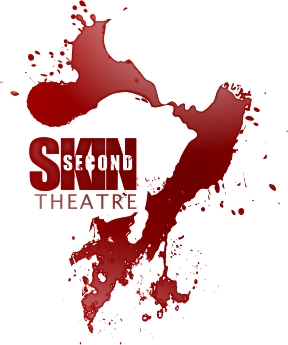 Founded in 2007 by English actor-director-playwright Andy McQuade (Best Director, Theatre 2012 – Fringe Report) , American playwright  William Whitehurst and Nika Khitrova (Resident and Principal Actor and Facilitator), Second Skin Theatre was honoured to receive the distinction of having Nobel Prize Laureate, Mario Vargas Llosa, become Patron of the company, following the successful West End run of his 'La Chunga' in 2012.

Second Skin Theatre focuses on bold reinterpretations of classics and challenging new work in close collaboration with a whole host of performers from different backgrounds and trainings; diversity, both in terms of theatrical and artistic thought and personal values, beliefs, and cultures are central to the company's casting.  In 2012, Second Skin Theatre opened its fifth season -and it's own theatre space in Stoke Newington – with Doug Wright's Obie-award winning play 'Quills' quickly followed by the controversial and lauded 'Christmas Dinner' by Duncan Stevens.
Shows since have included: 'Sappho in 9 Fragments' directed by Jessica Ruano; 'Blood Privilege' by award-winning Don Fried; 'A Picture of Dorian Gray' by Rob Johnson; 'Pigeon Man Apocalypse' by William Whitehurst; 'La Horla' by Andy McQuade -and most recently, 'Huis Clos' by Jean Paul Sartre.
Second Skin Theatre are now in the process of relocating to the US and have already set their sights on two works by prolific playwright and screenwriter, Don Fried: the first 'Phoenix' is inspired by the life and death of Seventies musician Nick Drake. The second project being kept tightly under wraps until the summer.
'This drama is urgent and addictive' THE STAGE
'Like nothing in theatre at the moment' LONDON FRINGE REVIEW
~
Please enjoy this video featuring images from many of Second Skin Theatre's shows from the last five years: