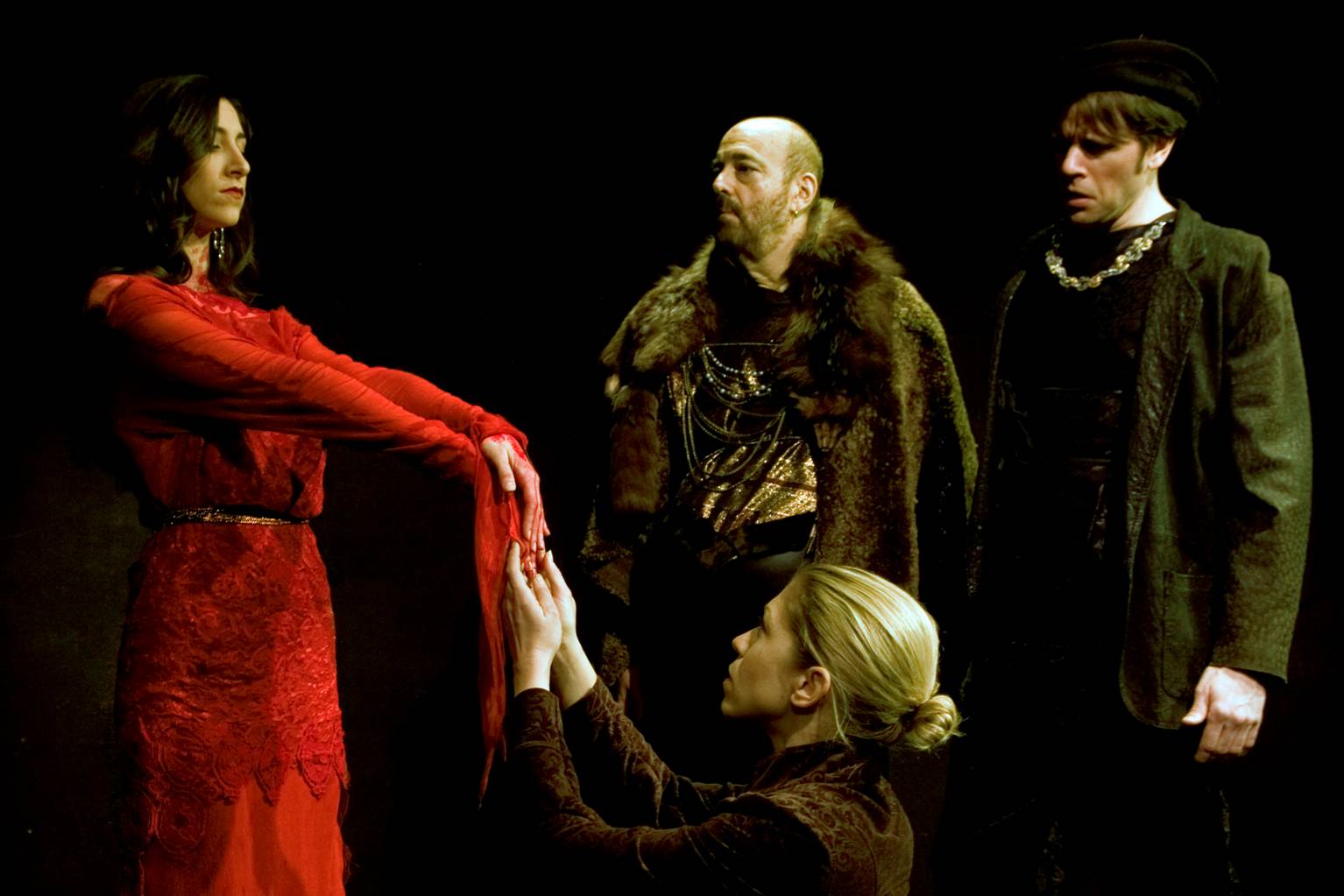 'BLOOD PRIVILEGE' by DON FRIED
DIRECTED by ANDY MCQUADE 
Performance Dates: February 6 – 24, 2013 at the Richmond Shepard Theater
London's Second Skin Theatre premieres a play based on the life of the "Bloody Countess," Elizabeth Bathory.
Orphaned and vulnerable early in life, Elizabeth Bathory rose to become one of the most powerful women in Europe. However, she was not left untouched by her struggle and, possibly insane, she is reputed to have tortured and murdered over 600 women. Bathory's life was one of the inspirations behind the vampire myths, including Sheridan Le Fanu's Carmilla and Bram Stoker's Dracula.
In Blood Privilege, playwright Don Fried looks behind the legend to where truth, myth and horror collide. The play explores the corruption that comes with absolute power and the doom that pursues those who seek it.
Director Andy McQuade is the co-founder of Second Skin Theatre, which is known in London for presenting dark, visceral work. He is the winner of the 2012 award for Best Theatre Director, Fringe Report (London). Second Skin Theatre commissioned award-winning playwright Fried to write Blood Privilege and, following the New York premiere, will present the play at its home theater in London from March 20th to April 7th.
"When I started researching Bathory's story, I kept seeing parallels to the current global crisis around the concentration and abuse of wealth and power in the hands of a tiny global elite. Although Blood Privilege is a period piece set in the 17th century, it's not far away from what's happening today and will, undoubtedly, happen tomorrow." – Don Fried
"My work in theatre has largely revolved around powerful and often deeply misunderstood women. Elizabeth must surely be numbered as a woman for whom history has cast the blackest of shadows." – Andy McQuade
"Woman's beauty is God's gift to woman. What a cruel joke. The fatter a woman gets, the less a man can see her." – Countess Elizabeth Bathory, Blood Privilege
_____________________________________________
Blood Privilege played at the Richmond Shepard Theatre, 309 E 26th Street (between 1st and 2nd Avenue), February 6 – 24, 2013.
(Press Photo by Colin McGurk. Featured in photo, Jessie Komitor as Elizabeth Bathory.)
_____________________________________________
NY Theatre Interview with Andy McQuade
What is your job on this show?
Director.
What is your show about?
The most powerful woman in 17th Century Eastern Europe pursues beauty at any cost; but even the "Bloody Countess" can't stop the onslaught of the years and the social and political chaos that is enveloping the world around her.
What type of theater do you like most to work on?
Theatre that challenges and affects the audience in ways that provoke another way of seeing life, others or themselves. In our great patriarchal set up I'm also irresistibly drawn to works that feature strong and complex women: they're rare, but when they come along I tend to dance a little jig.
Why do you do theater (as opposed to film, or TV, or something not in the entertainment field)?
Because a single moment in theatre is a moment that will never come again. There's no rewind or pause. The magic that's created by a cast and team on stage is something I compare to Creation: entire worlds rise and fall every night, and on closing night the door closes forever. It's heartbreaking and ridiculously uplifting all at once.
For the full interview, please follow this link to NYtheatre.com