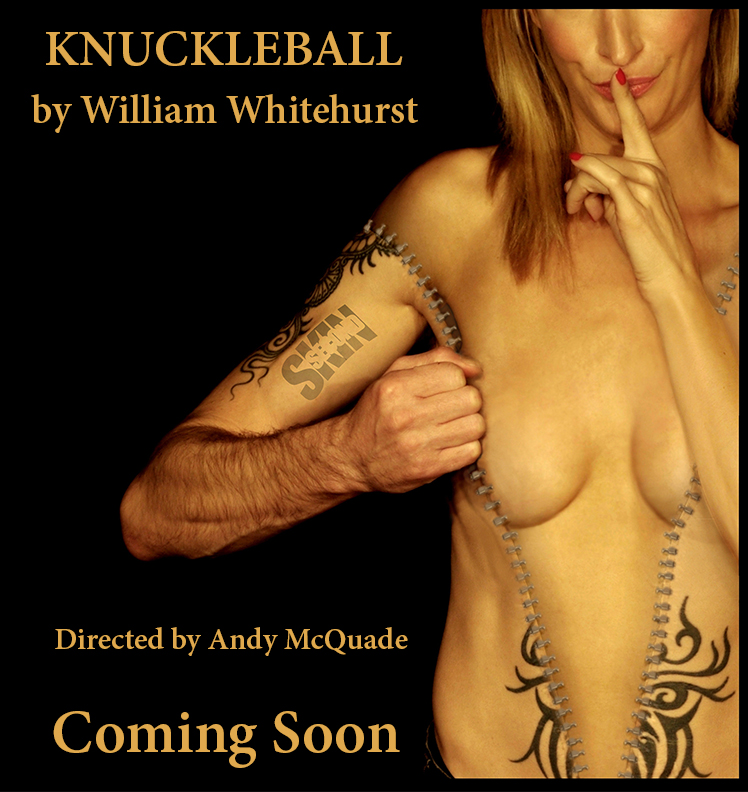 There are some plays that never leave you. They never let go and you never want them too, either. Of the thirty-plus Second Skin Theatre productions, Knuckleball rises above them all. By a country mile.
It's the tale of Trish and Ross. Trish is everything Ross isn't: glamorous, well-traveled, refined and so damned beautiful that every head in a crowded room can't help but turn when she walks in. Ross is a laid off steelworker. Life looks like it's done its best to heap failure and disappointment on him. Many years ago he was a college baseball star and could've gone places. But he didn't. Life bit him hard and his past weighs down on those broad shoulders.
When Trish glides  into his world it seems as if he has finally found everything he's ever been looking for and that perhaps -just perhaps -life really does give good guys a break after all. So he gets down on one knee and asks the biggest question of his life.
But Trish's answer is one that will not only split Ross's world in two, but also leaves the audience asking themselves about the true nature of love, identity and the possibility for redemption.
Knuckleball is in the early stages of pre-production and casting is underway.