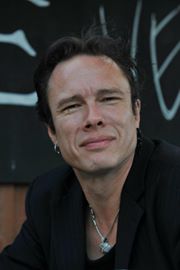 Andy McQuade (DGGB, The Young Vic Genesis Network) , award-winning Artistic Director of Second Skin Theatre is now living and working in LA. He has been offering deep level drama tuition to experienced actors for the past 8 years and has to his credits of the past 18 years over 30 productions as director and producer as well as many more as actor. He is also an established voice artist, with past clients ranging from The Daily Mail, The Discovery Channel and was the original voice of Spin On Radio, a satirical radio show, where he voiced Tony Blair, William Haige, Peter Mandleson and George W Bush. More recently he provided the characters for MN Media's RPG video game, Ages Of Reason.
THE SECOND SKIN MASTERCLASS
From December 2015 Andy will be running intensive scene study classes at The McCadden Theatre in the heart of Hollywood. Places are strictly limited.
During the course you will be given powerful tools which will enable you to approach any audition or role with authentic empowerment and a deeper understanding of your craft and untapped strengths. Students will receive one to one guidance as well as working alongside a partner in a 15 minute performance piece. These performances will be appraised by the director.
Andy is also available for private one to one tuition and audition prep.
Email: masterclass *at* secondskintheatre.com
 Tel: (213) 298 7437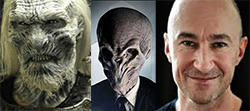 'Andy is head and shoulders above many in his field. He has an ability to communicate his vision clearly while allowing the actors to find the truth in their performances. He is a true visionary who draws you right into the centre of your art  and making you feel moved to your core.'
Ross Mullan – Actor (Game of Thrones; Doctor Who; Clash of the Titans)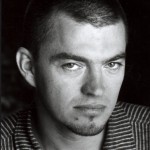 'If you are ever fortunate enough to have the rewards of experiencing Andy McQuade as a director, you will be astounded at the evolution and germination of tiny "word-seeds" into mind blowing full blown feasts for the artistic senses. His vision and patience will sweep you right off your feet.
Patrick W Doherty-Actor (Redemption; Blue Tides)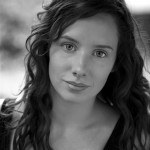 'He assists you in bringing out the truth- doesn't impose it or force it but just enables it to come from you. Andy is the most in depth, influential and connected directors I have ever worked with.'
Eloise Black – Actor (Of Guilt and Grief; True Love)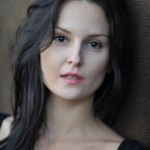 'McQuade has a flawless ability to bring out aspects of human spirit needed for any role.  Under his guidance I am able to embrace my unique qualities and excel in my art. He is a mind giant, making you see theatre like you have never seen it before.'
Mia Zara – Actor  (The National Theatre of Croatia)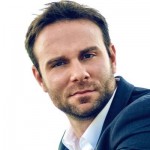 'Andy has such a vision, a vision of truth, and he has that ability to pull real magic from his actors. He is unmatched in his field.'
Bryan Kaplan – Actor  (Fray; Soylent; Cold Feet)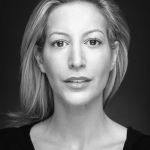 'Andy still is, to date, my favourite director I have ever worked with. He is innovative, inspirational and precise as a director enabling me to truly understand the inner life of the character I am portraying and rather than push me there, he has guided me'
Laura Pradelska –Actor (Game of Thrones; Here Lies; The Habit Of Beauty)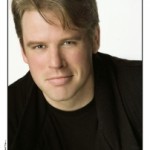 '…You will be training with a Master. His Art is how he makes Artists out of performers. This kind of artistry is really a burning, unquenchable sensation that arises from his heart and literally will not rest until he squeezes every last drop of genius from his actors and actresses… He's relentless. Relentlessly kind. Relentlessly sensitive. Relentlessly uncompromising.  When you're on the stage in front of Andy McQuade, you're the most important person in his life at that moment'
Mark Binet – Actor (Deadly Devotion; Pigeon Man Apocalypse; Blood Privilege)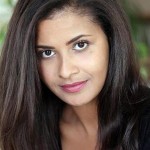 'Andy is a nurturing director and possesses the ability to pull the best performances out of actors as well as having this wonderful vision to make what can sometimes seem like a mundane script spring to life and be full of depth, mystery and character. He has a very magical gift and it is absolutely beautiful and inspirational to watch him work. I would work on any project knowing that this man is involved'.
Toyah Frantzen – Actor (Holby City; Doctors; The Bill)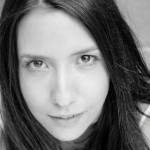 'Andy is not one of -but the best director I've had the pleasure of working with. I've never met a director who loves and respects his actors so much. He's one of those people who really works WITH actors and takes what they bring to the table on board. It's a mad journey working with Andy, one that encourages you to acknowledge your energies/thoughts/questions/instincts/impulses but it's one worth taking if you want to push your boundaries and grow as an actor.
Maud Madlyn – Actor & Assoc. Director of The Etcetera Theatre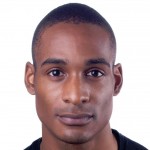 'Andy is a most excellent director to work with. He is highly creative, talented and experienced, and has the ability to draw the very best performances out of all of his actors. He creates a magical atmosphere in the rehearsal room and produces inspirational, engaging, and entertaining sell-out shows. '
Chris Machari – Actor (The Spoiler; Bitter Laurels)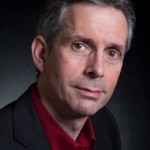 'Effortlessly one of the best directors that I've worked with since turning professional over twenty years ago. . It's so stimulating working with someone in such depth and not only did it bring out the best in the character it also enriched me as an actor '''
Mark Shaer – Actor (The Exhibition)
'A truly great director: and I do not say this lightly!'
Mario Vargas Llosa – Playwright, Author & Nobel Laureate
' Quite simply, Andy is far and away the best director, acting teacher and dramatic script consultant I have ever worked with.'
Don Fried – Playwright, Screenwriter & Producer, US.
'To describe Andy McQuade as 'dynamic' is something of an understatement. He's a director with a remarkable breadth of knowledge and love for theatre, whose energy and vision make theatre-making a total experience for all involved.'
Nick Awde – Producer and playwright – The Stage Newspaper
'Andy is an extraordinarily talented director and teacher, with astounding vision and creative drive. He has been responsible for some of the most extraordinary pieces of theatre I have ever seen; and as both a director and a teacher he is supremely skilled and profoundly inspirational'
Sam Miller – Director and Drama Tutor (Lewisham Youth Theatre; Kids Company; Greenwich & Lewisham Young People's Theatre)
'Andy McQuade? A writer's dream. A director who likes to work with you, to listen to you, to make a play as interesting and challenging as possible. Not afraid to go into dark and inhospitable places; never plays it safe.'
Graham Farrow – Playwright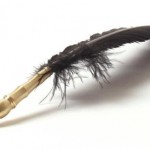 'Andy McQuade has for almost ten years brought my plays to life on the stage both as an actor interpreting roles, and as a director. He has never flinched from controversial subject matter, nor has he ever hesitated to give me the kind of honest feedback a writer needs to improve his scripts. His approach to theatre is driven by an authentic and singular artistic vision, one he pursues tirelessly and uncompromisingly, though always with a sense of humor. His energy and enthusiasm is infectious and a great source of creative inspiration for those around him. It has been my honor and privilege to work with him over the years and I look  forward to continuing our collaboration  in his new home in Los Angeles. '
William Whitehurst, Playwright, Co-Founder of Second Skin Theatre
masterclass *at* secondskintheatre.com
-