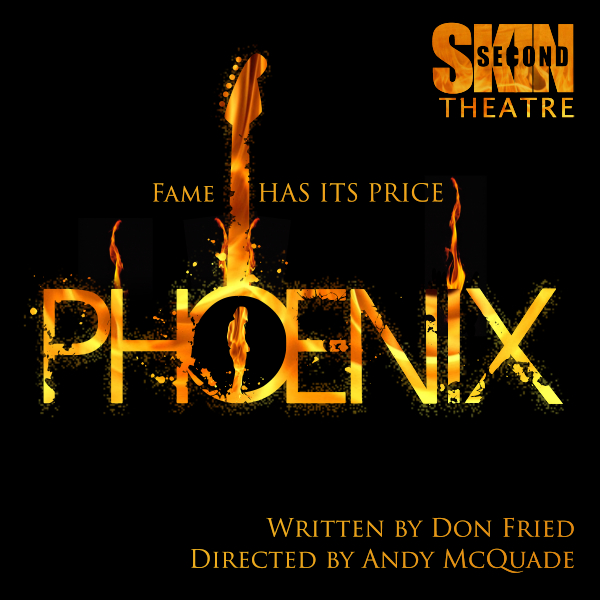 At the
in the West End of London
February 10 – 28, 2015
-
Phoenix is a fictional story, inspired by events in the life, death and rise to fame after death of tragic 70s singer/songwriter Nick Drake.
Forty years after his mysterious death, singer/songwriter Alan Phoenix has become a hero to millions. A young journalist, obsessed with learning the real story behind Phoenix's tragic life and death because it mirrors that of her brother, finds that the people who knew Phoenix have wildly differing memories of the same events. 
Original songs for Phoenix are by successful Hollywood songwriting duo Aurah, whose music has been featured in 13 movies and over 60 TV programs.