NOW SHOWING
                                  At The Sherry Theater, Magnolia Blvd, North Hollywood – October 12th, 19th, 26th  8pm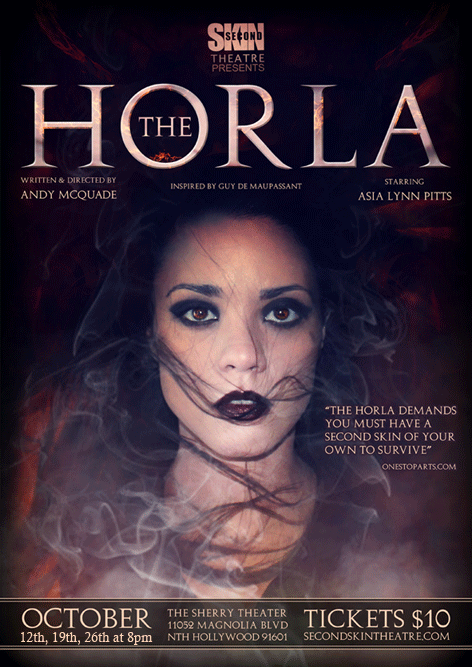 Starring Asia Lynn Pitts, written and directed by Andy McQuade, and inspired by Guy De Maupassant's classic horror tale.
Isabelle, lonely and escaping an abusive past, finds freedom in the web and an online love. But love turns out to be something unexpected and the demons from her past are about to revisit her with terrifying consequences.
                                                                                        Warning: contains scenes unsuitable for minors.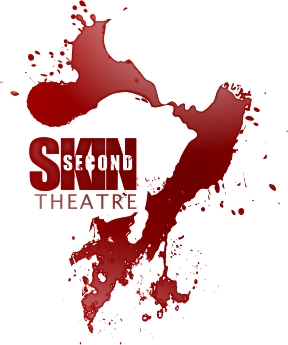 Award winning Second Skin Theatre, formed by Andy McQuade, Nika Khitrova and William Whitehurst has been thrilling audiences and critics alike since 2006 when it burst onto the scene with William Whitehurst's acclaimed and controversial 'Pigeon Man Apocalypse' which premiered at the Edinburgh Festival and went on to tour the US.
Since then the company have staged over 35 productions, each distinguishable by their uncompromising nature and challenging material.
In 2012, following their award winning UK premiere production of Mario Vargas Llosa's 'La Chunga' (Best Director, 2012, Fringe Report), Mr. Llosa became the company patron and Second Skin Theatre founders Andy McQuade and Nika Khitrova relocated to Los Angeles where the company have received 17 award nominations, winning the Encore Producers Award & Best Costumes at The Hollywood Fringe with Whitehurst's electric 'Cockroach Dialogues'



-