SECOND SKIN THEATRE – LONDON\LA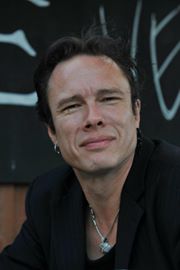 Andy McQuade, the award-winning Artistic Director of second Skin Theatre, is now living and working in LA. He has been offering deep level drama tuition to experienced actors for the past 8 years. He is also an established voice artist, with clients ranging from The Daily Mail, The Discovery Channel and was the original voice of Spin On Radio, a satirical radio show, where he voiced Tony Blair, William Haige, Peter Mandleson and George W Bush. More recently he provided the voices for MN Media's RPG video game, Ages Of Reason.
Tuition program and voice samples coming soon! In the meantime, please have a look around the website and enjoy acclaimed past productions in the UK.



-