Andy graduated from the Art-Vic Anglo-Russian School of Theatre (London/Moscow) in 2000. Since that time he has directed, performed and lectured in twelves countries, with over 70 productions, including the Edinburgh Festival for 5 consecutive years.
In 2012 he was the recipient of Best Theatre Director, UK by the prestigious Fringe Report for his sell-out production of 'La Chunga' by Mario Vargas Llosa. Now relocated to Los Angeles, he continues to direct and train the cream of American actors from his purpose built studio, Ktown Studios, in the heart of Los Angeles.
In 2021 he will be heading a major international theatrical celebration of the works of William Whitehurst and Neil Labute, premiering in Singapore and touring South East Asia before coming to the US for a full nationwide tour.
Andy always gives audition and role priority to students who enroll in his one-to-one TheatreLab masterclasses.
mail *at* secondskintheatre *dot* com
Be sure to write 'Masterclass' in the Subject line or your email may not be processed.
Artist and Industry Reviews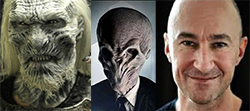 ''Andy is head and shoulders above many in his field. He has an ability to communicate his vision clearly while allowing the actors to find the truth in their performances. The audiences feel drawn in to his magical world while still never losing sight of the playwright's voice. He is a great visionary and facilitator of any piece of work regardless if its style. When you go see an Andy McQuade production you are bound to feel drawn right into the centre of the drama and go away feeling moved to your core. I was fortunate enough to have been both actor and audience in his work."
Ross Mullan – Actor (Game of Thrones; Doctor Who; Clash of the Titans & with SST Blood Privilege)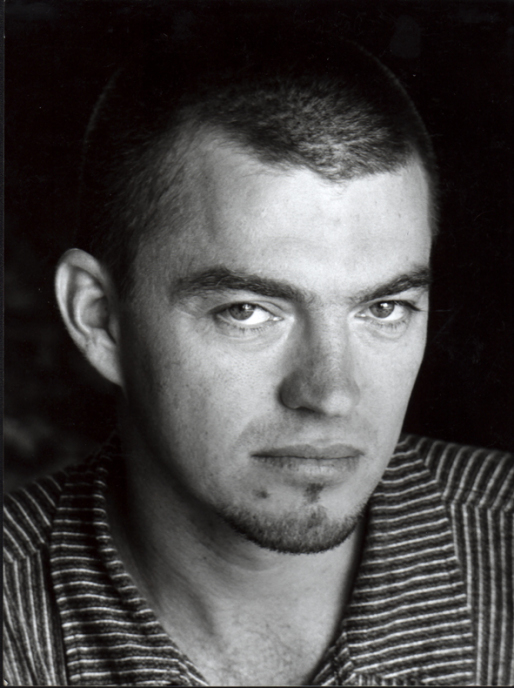 "If you are ever fortunate enough to have the rewards of experiencing Andy McQuade as a director, you will be astounded at the evolution and germination of tiny "word-seeds" into mind blowing full blown feasts for the artistic senses. His vision and patience and ability to see way beyond the printed page onto the medium of stage or screen will sweep you right off your feet."
Patrick W Doherty-Actor (Redemption; Blue Tides & with SST Salome; La Chunga; 'Phoenix')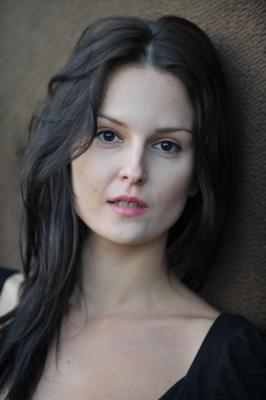 "McQuade has a flawless ability to bring out aspects of human spirit needed for any role. Under his direction I am able to embrace my unique qualities and excel in my art. He asks questions without needing to hear answers, some of which still echo in my mind, fuelling my need for further expression. He will guide you in seeing theatre like you have never seen it before.''
Mia Zara – Actor (The National Theatre of Croatia & with SST The Black Cat; Blood Privilege)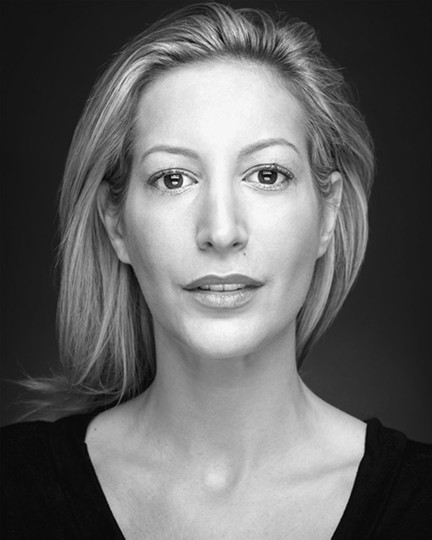 ''Andy is innovative, inspirational and precise as a director; he has enabled me to truly understand the inner life of the character I am portraying and rather than push me there, he has guided me. He still is, to date, my favourite director I have ever worked with.''
Laura Pradelska –Actor (Game of Thrones; Here Lies; The Habit Of Beauty & with SST Knuckleball ; A Picture of Dorian Gray)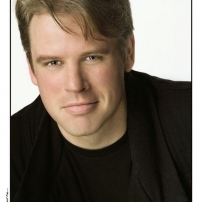 ''…You will be training with a Master. His Art is how he makes Artists out of artists. This kind of artistry is really a burning, unquenchable sensation that arises from his heart, a Need—an Urgency— that literally will not rest until he squeezes every last drop of genius from his actors and actresses… He's relentless. Relentlessly kind. Relentlessly sensitive. Relentlessly uncompromising.  When you're on the stage in front of Andy McQuade, you're the most important person in his life at that moment… His identity as an Artist is dependent upon him taking you to your next level as an artist into your very own Artistry, into your unique Genius. I will be forever grateful to him for helping me see what I truly can be as a True Artist.''
Mark Binet – Actor (Deadly Devotion & with SST Pigeon Man Apocalypse; Blood Privilege)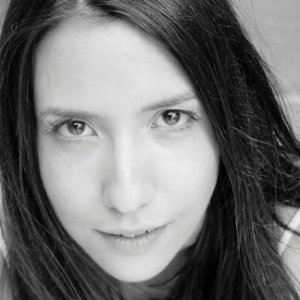 "Andy is not one of -but the best director I've had the pleasure of working with. I've never met a director who loves and respects his actors so much. He's one of those people who really works WITH actors and takes what they bring to the table on board. It's a mad journey working with Andy, one that encourages you to acknowledge your energies/thoughts/questions/instincts/impulses but it's one worth taking if you want to push your boundaries and grow as an actor."
Maud Madlyn – Actor & Assoc. Director of The Etcetera Theatre & with SST The Horla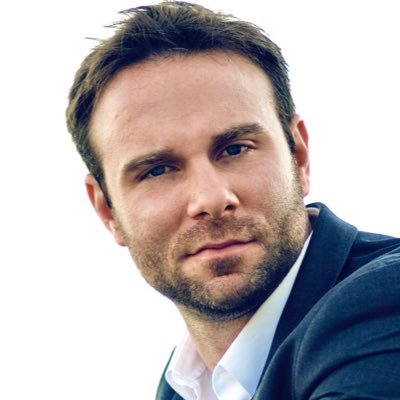 "Andy McQuade is something special as a director! He has such a vision, a vision of truth, and he has that ability to pull that from his actors. It is remarkable how he made our show dance and I completely feel one hundred percent that he'd do it to any show and every show he touched."
Bryan Kaplan – Actor –(Los Angeles) The Great Divide; Fray & with SST 'Knuckleball'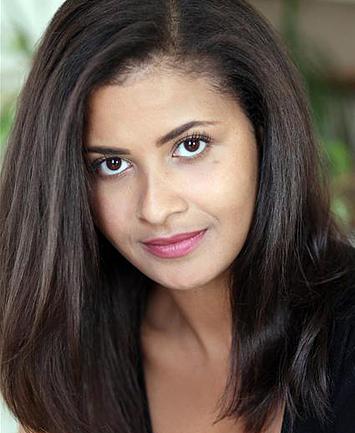 'I cannot speak highly enough of this extremely talented soul. Andy is a nurturing director and possesses the ability to pull the best performances out of actors as well as having this wonderful vision to make what can sometimes seem like a mundane script spring to life and be full of depth, mystery and character. He defiantly has a very special gift and it is absolutely beautiful and inspirational to watch him work. I would work on any project knowing that this man is involved".
Toyah Frantzen – Actor (Holby City; Doctors; The Bill and with SST Falling)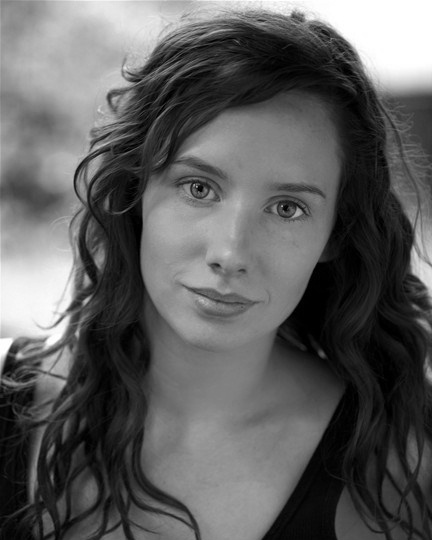 ''Andy is the most in depth, influential and connected directors I have ever worked with. He has a real connection to an actors work and helps to reveal the most detailed, interesting and fully-fledged characters. He assists you in bringing out the truth- doesn't impose it or force it but just enables it to come from you. ''
Eloise Black – Actor (Of Guilt and Grief; True Love and with SST 'Blood Privilege'; 'A Picture of Dorian Gray'; 'Huis Clos')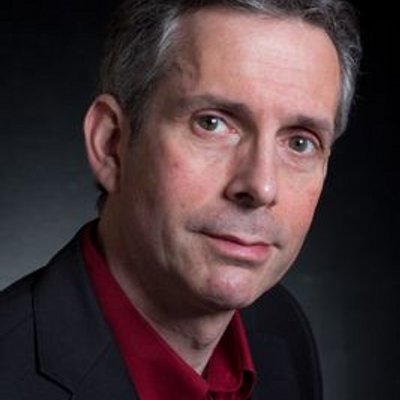 ''Andy is effortlessly one of the best directors that I've worked with since turning professional over twenty years ago. It's very stimulating working with someone in such depth and not only did it bring out the best in the character it also enriched me as an actor ''
Mark Shaer – Actor (The Exhibition & for SST Phoenix)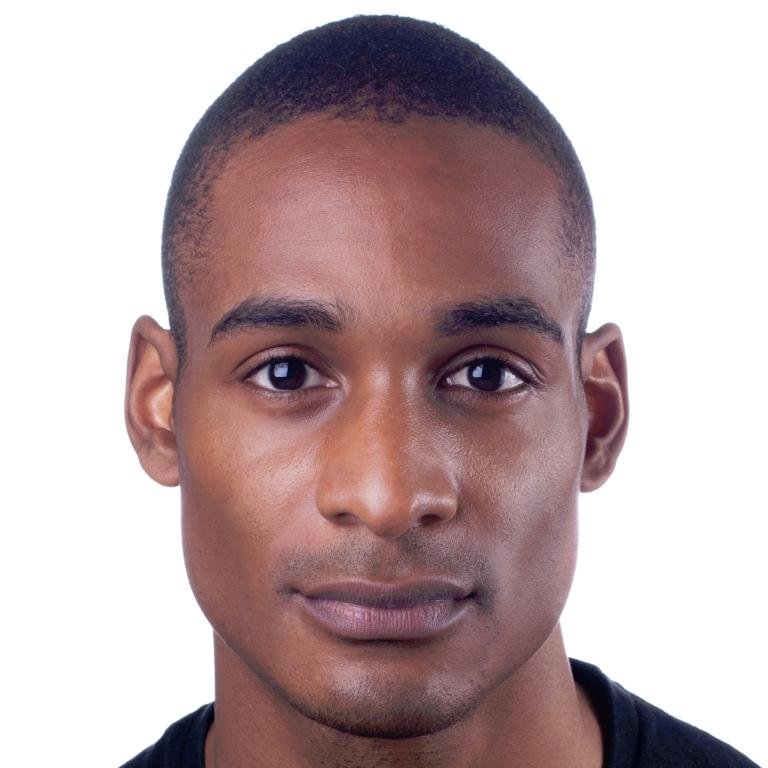 "Andy is the most excellent director to work with. He is highly creative, talented and experienced, and has the ability to draw the very best performances out of all of his actors. He creates a magical atmosphere in the rehearsal room and produces inspirational, engaging, and entertaining sell-out shows. ''
Chris Machari – Actor (The Spoiler; Bitter Laurels and with SST Quills; Phoenix)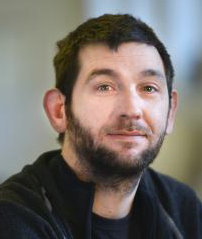 "Andy's influence went far beyond the role of director. He helped shape not only the shows, but myself as a performer, and my entire approach. He has helped build my reputation as a solo performer, giving me a skillset that included gesture, inflection and emotional truth to truly inhabit each of the characters."
Matt Panesh – Actor, Writer, Poet (7 times award winner and Three Weeks 'Editors award, Edfringe, 2014') 
Industry
''Mr.McQuade staged the UK Premiere of my play, La Chunga, which has been produced all over the world, but never in the UK. He was the first and I am so very happy to say his production was perfection beyond all my hopes. His understanding of my text and characters breathed a life into them which made me happy, beyond all words, that I had travelled from Spain to London to watch them on their transfer to London's West End.''
Mario Vargas Llosa – Playwright, Author & Nobel Laureate
'' Quite simply, Andy is far and away the best director, acting teacher and dramatic script consultant I have ever worked with.''
Don Fried – Playwright, Screenwriter & Producer, US.
''Andy McQuade? A writer's dream. A director who likes to work with you, to listen to you, to make a play as interesting and challenging as possible. Not afraid to go into dark and inhospitable places; never plays it safe. If you ever get the chance to work with this fearless director, don't hesitate. He will make you a better dramatist… believe me.''
Graham Farrow – Playwright & Novelist
''To describe Andy McQuade as 'dynamic' is something of an understatement. He's a director with a remarkable breadth of knowledge and love for theatre, whose energy and vision make theatre-making a total experience for all involved. He has the ability to explore physical technique while maintaining a healthy respect for the text, in the process always thinking ahead to ensure the all-important resonance between cast and audience comes alive the moment the curtain rises.''
Nick Awde – Producer and playwright – The Stage Newspaper (Reviewer)
''Andy is an extraordinarily talented director and teacher, with astounding vision and creative drive. He has been responsible for some of the most extraordinary pieces of theatre I have ever seen; and as both a director and a teacher he is supremely skilled and profoundly inspirational. It would not be too much to state that London's theatrical scene is a colder and duller place without him''
Sam Miller – Director and Drama Tutor (Lewisham Youth Theatre; Kids Company; Greenwich & Lewisham Young People's Theatre)
&
''Andy McQuade has for almost ten years brought my plays to life on the stage both as an actor interpreting roles, and as a director. He has never flinched from controversial subject matter, nor has he ever hesitated to give me the kind of honest feedback a writer needs to improve his scripts. His approach to theatre is driven by an authentic and singular artistic vision, one he pursues tirelessly and uncompromisingly, though always with a sense of humor. His energy and enthusiasm is infectious and a great source of creative inspiration for those around him. It has been my honor and privilege to work with him over the years and I look forward to continuing our collaboration in his new home in Los Angeles. ''
William Whitehurst, Playwright, Co-Founder of Second Skin Theatre
Press
"In a lesser production, I can imagine this play could become tedious. Here, however, the chemistry among the central trio is delicious and the tension is ratcheted to a high degree. All three central cast members create stunning psychological portraits." 4 Stars -Everything Theatre
"It is a powerful piece and oddly benefits from the casting because all too often it is one of those plays which get an all-star cast displaying their virtuosity. Here the relatively unfamiliar faces of the players makes what is happening all the more gripping to watch as one is not seeing Dame X or Sir Y or film star Z strutting their stuff but people who could be you or me or the person in the next seat… it is thought-provoking, a stimulating show worth catching."
"If you're the type of person who always likes to know that the emergency escape routes are here – to your left, madam, over there, next to you, sir – 80 minutes of drama without an interval titled No Exit may well sound daunting. However, Second Skin Theatre's adaptation of Jean Paul Sartre's Huis Clos is one production where the thought of leaving won't cross your mind….director Andy McQuade nimbly juxtaposing humour with existential crises." 4 Stars – Views From The Gods
"This production is nothing short of breath-taking, if the corpse pun can be pardoned…Second Skin have done a fine job of rendering Huis Clos in the spirit of the 1944 original. Sartre would have been proud – or perhaps he even is, watching the run from a locked room in Hell." 5 Stars – The Public Reviews
"This incredibly macabre play has its hilarious moments. At times Binet is reminiscent of a young Jim Carrey as he acts out his memories and fantasies. The sensation of being trapped in a tent with Arthur as his mother abuses him, as well as being trapped in the infested squat as he begins to brick up the door, means we often don't have to picture their faces when he asks us to – we feel the horror etched into our own" 4 Stars – OneStopArts
"Binet stole the night for himself – just like Arthur Cork. I eventually escaped into the summer evening, gasping for air. Second Skin demands that you must have a second skin of your own if you are to survive." The alt Entertainer
"Madlyn creates a gripping sense of life on the very edge of sanity and the terrible acts one is driven to by isolation and rejection. The religious imagery and pain create a sense of martyrdom which runs in parallel with the contemporary age of the internet, creating a fatal redemption for poor Isabelle." 4 Stars – One Stop Arts
"Utilising language and text resembling those of the 19th century horror forefathers such as M. R. James or H.P. Lovecraft the script takes on a timeless quality as it juxtaposes delicate and flowery descriptions, notable for their prominent role within the former centuries writing style, with mentions of modern e-mail correspondence and recreational drug abuse. This is much to the productions' merit as it endures the uncomfortable presence lingering throughout the piece, leaving the audience at all times unable to fully comprehend the setting and time of the story and allowing for much interpretation." The Alt Entertainer
"The revelation of Dorian's portrait is an interesting moment in the production. Rather than reveal an image, the audience themselves become the painting. This clever direction by Andy McQuade, allows us to clearly see the thoughts of each of the characters and their direct reactions to it." Bargaintheatreland
"Although these three speeches are not written as soliloquies—each is followed by a response that suggests it has been directed to a person—director Andy McQuade wisely has them delivered straight out front with no one else on stage. It does not integrate them into the story but it does add to their effect." British Theatre Guide
"Director Andy McQuade injects his trademark darkness into the action – he is to sex what Tarantino is to violence: it's always there, bubbling away, waiting to kick off. It stays under the surface inA Picture of Dorian Gray, with only glimpses and passing references, but that suits the coldness of the narrative and the tangled sexual tension adds to the sense that you're watching something completely dysfunctional unfold." DIVA Magazine
"Director Andy McQuade makes fine use of the space, placing the eponymous portrait above the audience's heads, as if we ourselves are the portrait watching Dorian slip further into dark deeds. The talented cast also use the small space to great effect, allowing their clever vocal dynamics to bring Rob Johnston's witty script to life." FemaleArts
"Second Skin Theatre continue their challenging and provocative work…An intriguing play that should not be missed" UK Theatre
"A chilling and atmospheric theatrical experience…Second Skin Theatre is one of the few companies in London doing such intriguing work and the risks they are taking on stage are duly noted." HackneyHive
"Andy McQuade's direction is very pleasing and the mirror work used to bookend the piece is a particular success." BargainTheatreland
"a peculiar investigation into the way men treat women and how that may affect the way women go on to treat others, and the lengths people will go to for vanity. A refreshingly different, historical gothic horror and worth watching" Female Arts
"Following his treatment of Edgar Allan Poe's tales and Quills, it is clear director Andy McQuade has a taste for the macabre but there is more to this than sadism, mental and physical, lesbian eroticism and hints of things much more perverted. This is a picture of the way someone can be schooled into transgression, of how the law can be followed and yet manipulated, and how power can be concentrated in an elite, none of which has been limited to sixteenth-century Transylvania." British Theatre Guide
"Centre of the whole play is the entrancing Mia Zara as Bathory, who delivers a complex and seductive performance. She charts the character's progress from naive young girl to crazed Countess with a flawless precision. Her final moments on stage are a beautifully poetic touch.'' WOL
"Extremely funny…the cast is sublime. Playwright Duncan Stevens, director Andy McQuade and the cast have created a very witty play peppered with one-liners – hilarious but also critical and slightly unsettling." UKTheatre.net
"Andy McQuade directs leaving room for the small and the big changes that a partly improvised script needs, but never forgetting the crucial moments that make the story work. The performances here are so easy to watch with a chemistry and a true ensemble that never wanes." MissH.com
"McQuade's directing often known for its stylisation is rather good at simply allowing them to appear like spoiled youngsters from the upper-class having a dinner party: acting is a real strength in this production." The Lady Magazine
' Second Skin, in their atmospheric new venue, excel even their own uncompromising, high-stakes, intensified-reality brand of theatre. Quills is a knockout… a feast… intrepidly exploring the limits of our outrage and of our compassion.'' REMOTEGOAT – 5 STARS
'' The play itself is perfect fodder for McQuade and his delightfully unwholesome cast… an extraordinary performance – it's soaked in innuendo, the ensemble plays beautifully to the details of the devil and the atmosphere swells with joy at every lewd gesture..'' THE STAGE
'' Lust, love, religion and authority are tangled in an honest, shocking and often hilarious portrayal of a world on the edge of meltdown…. devilishly delicious… a thrilling sense of voyeurism…'' STOKENEWINGTONPEOPLE.COM – 5 STARS
'' A dark and disturbing tale, but strong on humour… intimate…performance carries its own fearful frisson'' BRITISH THEATRE GUIDE
'' Hilarious'' EXEUNT MAGAZINE – 4 STARS
'' Second Skin are steadily consolidating their position as N16's resident theatre company… a gripping and humorous production… an impressive cast, with atmospheric set and stylish costume design…'' N16 MAGAZINE
'' Vital, challenging and visceral… It is a play and production that is as outrageous and thought-provoking as much as it often riotously funny and sometimes tragic… it is also a debate that is far from concluded about censorship and its limits and the way mainstream society demonises those it sees as potentially dangerous'' THE PUBLIC REVIEWS – 4 STARS
"Second Skin's production of La Chunga is like nothing in theatre at the moment. …This is staged intimacy at its finest, and director Andy McQuade has done a phenomenal job to draw out this kind of tension and release from his performers. There are moments of glorious truth, elements of confusion and over complicated situations, mainly due to the writing and translation and then there is some of the best sexual tension and energy I have seen on the fringe in a very long time; truly fearless chemistry." Fringereview.com
"This English adaptation of the play respects the passion and fury of the original Spanish, and is more than worthy of the work of Vargas Llosa…By the end of the play, the audience has experienced a work of great energy, and the direction of a genius of the theatre." Express News Weekly
"Fitting then that it is a strong, communal effort, from artistic director Andy McQuade down through his ensemble of keen-eyed directors, the energetic cast and writers who know how to graft a modern mask onto the short story master…it is still a marker of an adroit ensemble that promises more gripping, and hopefully grisly, treats for the future." The Stage
"Poe:Macabre Resurrections is an extraordinary night's entertainment quite unlike anything else in London, probably unlike anything anywhere. .. See it – and be scared, surprised and shocked!" Broadway World
"In Mia Zara's mesmerising vocal and physical performance under Andy McQuade's sensitive direction we get the full, claustrophobic Poe experience." Remotegoat
"Andy McQuade has wisely chosen to make it a promenade play to take full advantage of this great venue… (The Masque of the Red Death) is, without a doubt, the most thrilling performance of this story that I have ever seen. The ending made my blood run cold." Uktheatre.net
"Artistic director Andy McQuade pulled together a group of writers and actors to shape and rewrite five particularly gruesome tales by Poe and turn them into shuddering modern tales, acted out with excellence. " Artslondonnews.co.uk
 "…What makes it even more special is director Andy McQuade's willingness to be experimental with his choice -an interwoven play about fantasy and disgust in backwater Peru…The narrative is then shattered into discordant shards of erotic desire, the past and the present, where the lines of reality begin to blur. And for that this drama is urgent and addictive. McQuade's smart control allows Victoria Grove's husky Chunga to tower above the barflies. " The Stage
"McQuade draws great pacing and nicely underplayed moments of tension from the generally strong cast, in a piece which boldly explores sexual desire and gender… it's hard to believe La Chunga's not been snapped up by British theatre-makers sooner. " Whatsonstage
'This show romps along under Andy McQuade's direction.' British Theatre Guide
'Fringe theatre at its finest.' The Morning Star
'McQuade and his impressive casts make these stories all too real.' British Theatre Guide
'A sensitive and engossing exploration of gender dysphoria' Time Out
"Wilde surely would have approved of this daring production of his most poetic and scandalous play. The beauty of Wilde's words shine through the eroticism like the jewels in Herod's secret chamber. " Aline Waits -Ham & High/Remotegoat
"Amid themes of lust, desire, religion and S&M, the script stays true to Wilde's controversial focus on sexual passion while bringing his 19th-century drama sharply up to date…a daring and adventurous production, for which the cast and company are to be commended. " Camden New Journal
"…McQuade now currently wowing audiences with his unbridled and exuberant spin on this mythical tale. This is an ensemble who watch and wait with precision focus, never missing a beat." Myvillage.com
 'McQuade's work is hilariously funny…Corin Rhys Jones making a fabulous job of the geeky but lovable Valentine. McQuade's directorial debut comes highly recommended' Camden New Journal
'A harrowing tale, superbly staged and acted' Three Weeks